Clerk of Courts Anthony Vivo speaks about his illness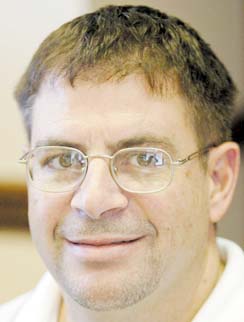 Photo
YOUNGSTOWN — Anthony Vivo says he enjoys his job as Mahoning County clerk of courts and has a good work ethic, but illness has limited his ability to go to work recently.
"I've been a hands-on clerk my entire career there," said Vivo, 52, who was first elected clerk of courts in 1994 and had worked in other jobs in that office since the 1970s.
Vivo called The Vindicator today in response to what he said were reports on a Cleveland radio show that he had been away from the clerk's office for a long time, but continued to do weekly radio sports talk shows on Clear Channel stations in Youngstown.
Having played softball, golf and basketball three years ago, Vivo recalled he had trouble getting out of bed in the morning and was having flu-like symptoms on a regular basis in 2009.
At the end of March of this year, Vivo said he woke up on a Saturday morning with extremely swollen legs and couldn't get his shoes on. His wife drove him to St. Elizabeth Health Center in Boardman that day, he recalled.
Doctors there told him he had multiple blood clots in his legs, hip and back and weighed more than 300 pounds because his body was filled with water and blood clots, Vivo said.
For the complete story, see Thursday's Vindicator and Vindy.com
More like this from vindyarchives.com